It's not glamourous. And it even has it's very own un-glamorous nickname. But make no mistake, catcher is the most difficult and arguably the most important position in all of sports, period.
Sorry all you hockey goaltenders. Yes, you have to stop pucks traveling at you in excess of 100mph. And yes, there are a lot of big angry men trying to get in your face, intimidate you and even knock you around on occasion while you're trying to do it. That's all true. But here's the catchers version of all that: Catching – and often times blocking – wayward baseballs being thrown in your direction at speeds ranging from 85 to 105 mph, with differing spins, taking different bounces and generally looking like a hundred different pitches when you consider that 12 or 13 different guys are throwing them at you. All with a batter standing there trying to hit the thing before it reaches your glove.
And you had to signal and call for all these pitches and get those calls right, or the whole team suffers.
Then there are times when you have to try to throw out speedy would-be base stealers and make defensive plays at home plate, including taking long throws from various angles while a baserunner bears down on you at full speed. You have to protect your plate, too.
And most importantly, you have to be a counselor/therapist/babysitter/negotiator with those 12 or 13 wildly different pitchers/personalities during the course of all those games. And trust me, pitchers all fall somewhere on the spectrum in between eccentric and downright goofy.
Oh, and you have to play offense, too. You are expected to hit – a lot – run the bases and all that in order to help your team score runs and win games.
Haven't seen a goaltender yet whose ever been counted on to provide any sort of offense for his hockey team. The Avs haven't had to bench Darcy Kuemper because he wasn't putting the puck in the other team's net often enough.
Clearly, being a catcher, and wearing those "tools of ignorance" is not for everyone. It takes a special mindset and special skillset to accept the job in the first place. Excelling at it should be a badge of honor. There's a very good reason that roughly half of the managers in Major League Baseball are former catchers. It's purely by design.
"Over time, teams look for guys that were catchers because those are the guys that have a feel for the most important part of the game," noted Hall of Fame Baseball Writer Tracy Ringolsby during a recent podcast. "You don't coach a hitter during an at-bat, but a catcher is coaching a pitcher all the way through a game. The pitcher has to have that ultimate confidence in that catcher and what they are trying to do behind the plate."
During their almost three decades of existence, the Colorado Rockies have yet to have a single catcher earn a spot on the National League All-Star team. It's the only position on the field that the Rockies haven't fielded an All-Star. They've had 10 different outfielders, eight different pitchers, three first baseman, three third baseman, and a pair of selections at both shortstop and second base.
Zero catchers.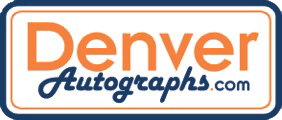 Ironically, the Rockies best set of catchers were their very first, when future big league managers Joe Girardi, Brad Ausmus and Eric Wedge were all Rockies back in teams first two seasons. Future minor league skippers Jayhawk Owens and Danny Schaeffer were also on those rosters. Hasn't gone so well since.
The Rockies drafting (and development) history when it comes to catchers is also lousy. Ben Petrick was a can't-miss prospect before he was stricken with ALS, and Chris Iannetta had a well above average career by any measure. But other than that, the Rockies (and several other teams, to be fair) have simply failed to produce a standout at the position.
Perhaps the lack of having that standout anchor/backstop on their squad is one reason the Rockies haven't been able to sustain success for more than two or three seasons. Imagine having a Yadier Molina in purple for 18 seasons? Think that wouldn't have helped?
Be sure to catch Mark Knudson and Manny Randhawa on the Park Adjusted Rockies Podcast each week, available on all major Podcast platforms.